Utilizing cutting-edge distal chip and video stroboscopy technology, Weill Cornell Medicine pediatric ENT specialists are able to more accurately diagnose complex vocal and VeloPharyngeal Insufficiency (VPI) problems.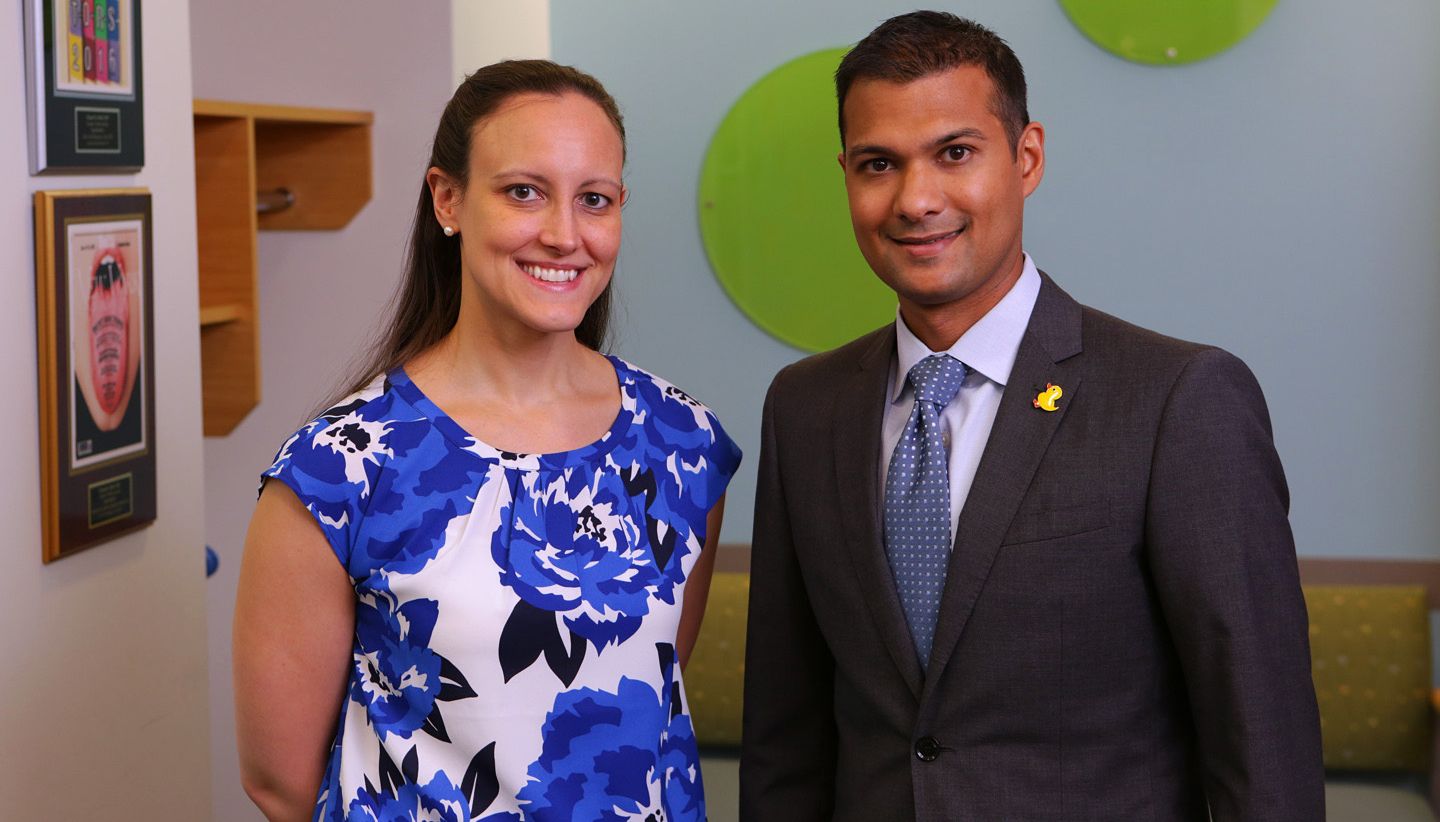 Our VPI & Voice Center specialists diagnose, provide treatment and perform surgery for conditions including:
VPI Disorders
Hypernasal speech
Nasal regurgitation
Cleft palate
Vocal Disorders
Hoarseness
Vocal cord paralysis
Vocal cord nodules
What to Expect at Your First Appointment
Patients of the VPI & Voice Center are first evaluated by our pediatric speech pathologist, Yvonne Knapp, who performs a thorough speech evaluation, including nasometry, over the course of approximately one hour.
Patients are then evaluated for approximately 30 minutes by one of our pediatric otolaryngologists, Vikash Modi or Alison Maresh, who specialize in velopharyngeal dysfunction.
Finally, our team performs a nasopharyngoscopy to assess your child's velopharyngeal function. They will then meet with you and devise a personalized treatment plan to address your child's specific needs.   
A full report documenting our findings and recommendations will be sent to your pediatrician and your primary speech pathologist. 
Leadership

Vikash K. Modi, M.D.
Chief of Pediatric Otolaryngology, Associate Professor of Otolaryngology in Pediatrics

Yvonne Knapp, M.S.
Speech-Language Pathologist

Alison M. Maresh, M.D.
Anne Belcher, M.D., Assistant Professor of Otolaryngology